Solinure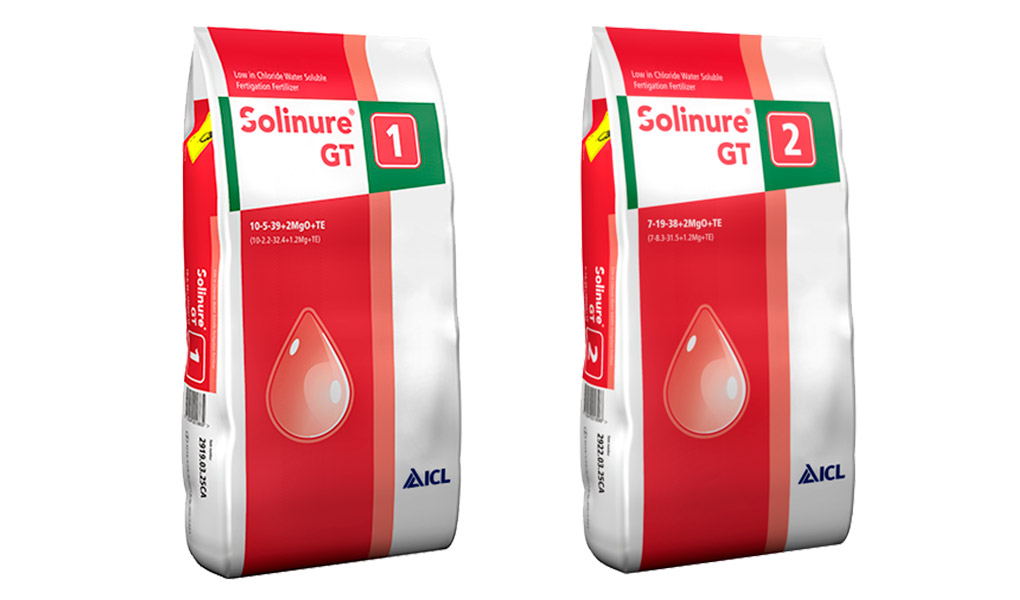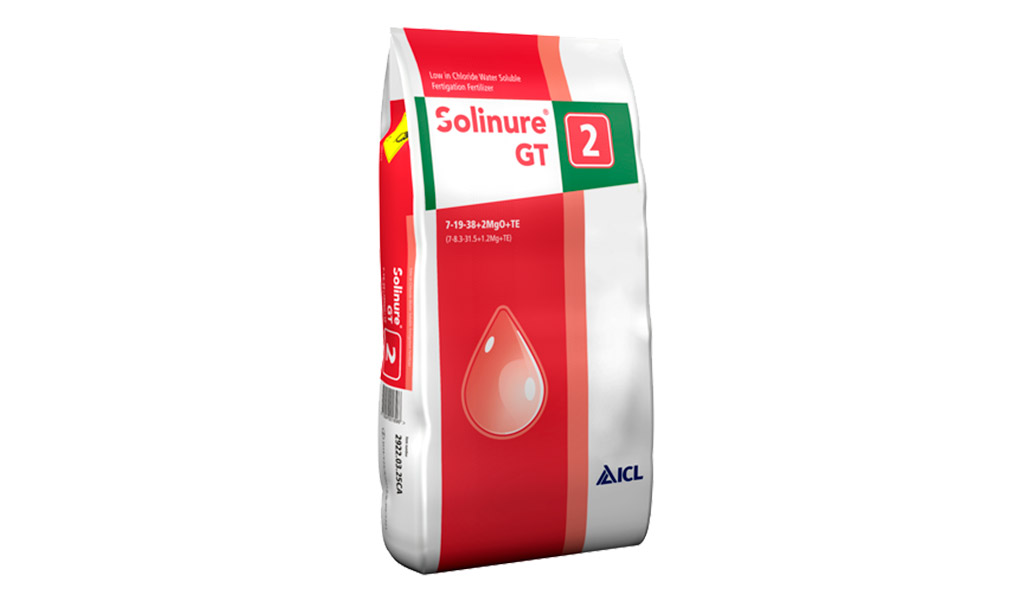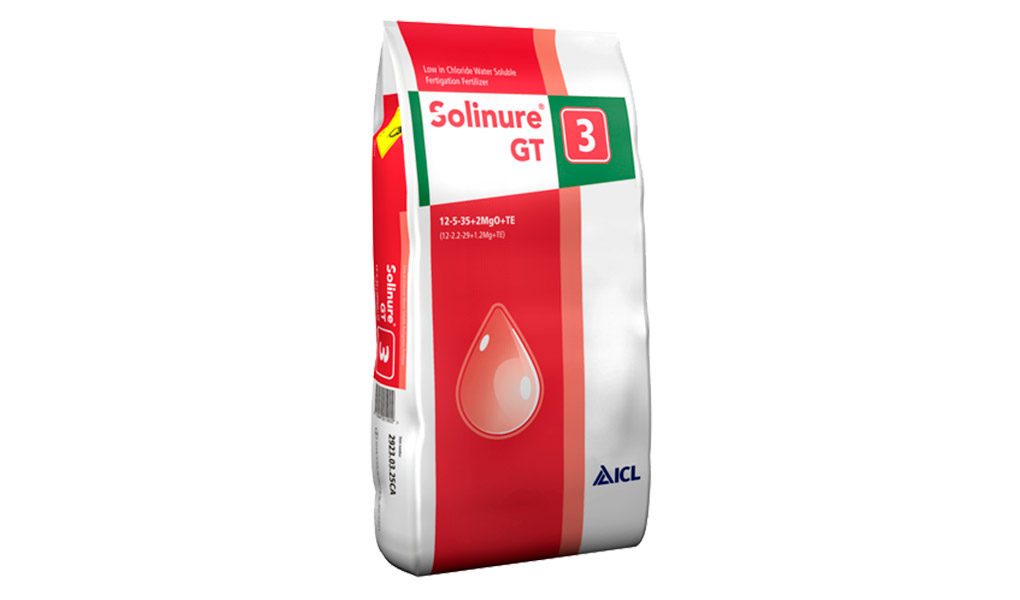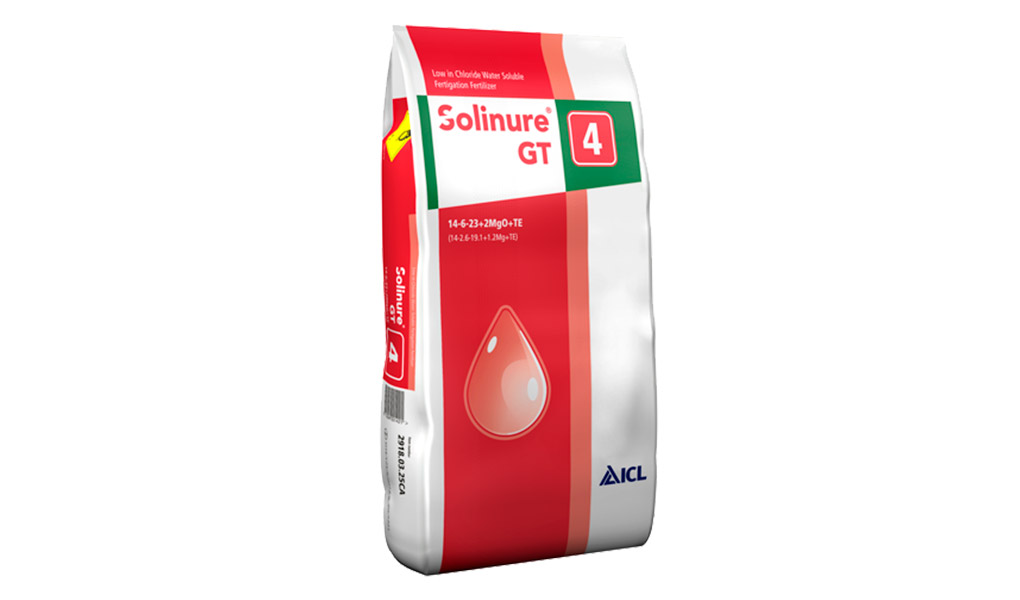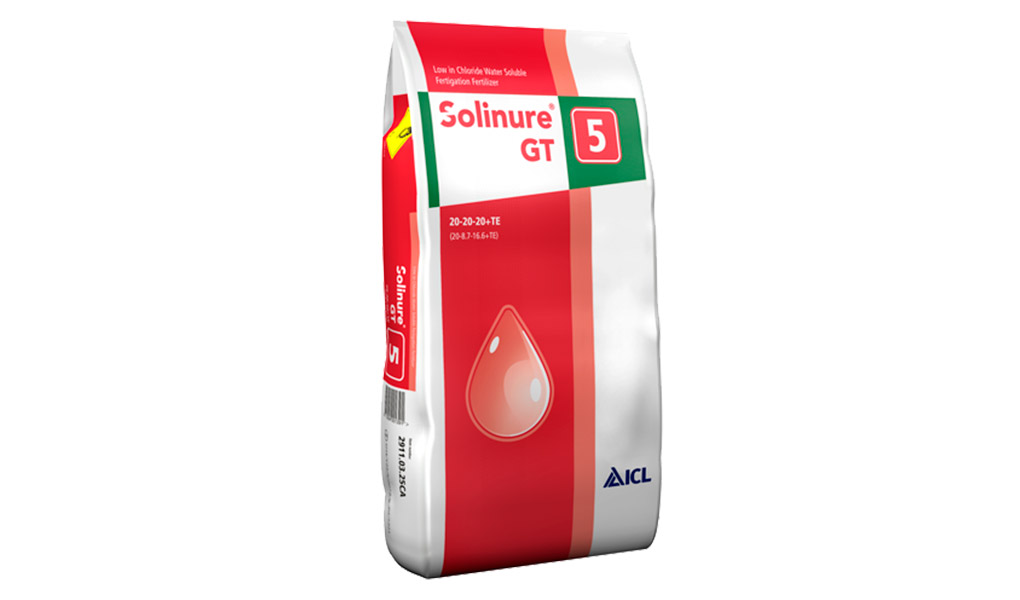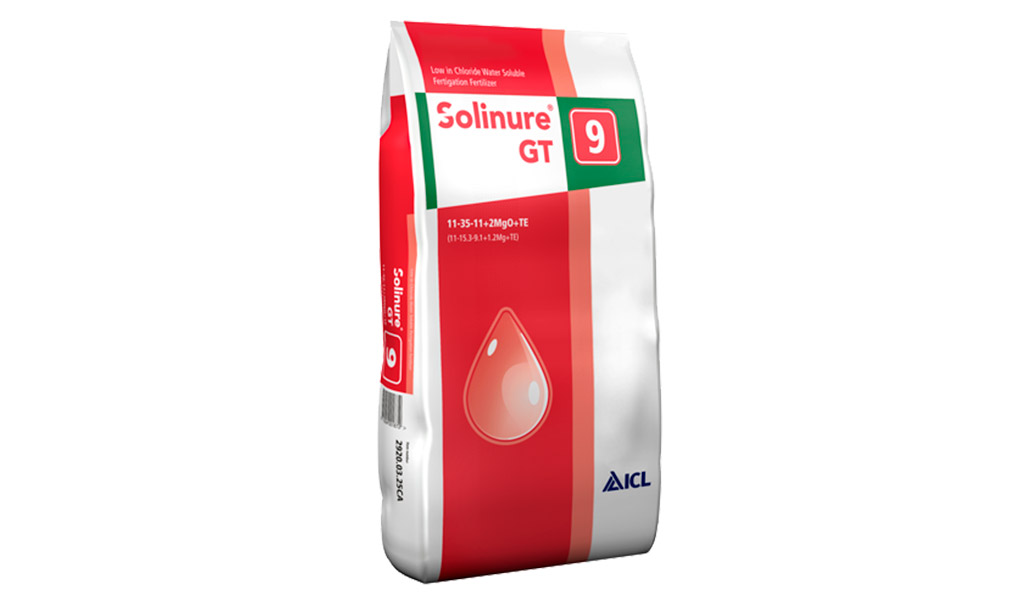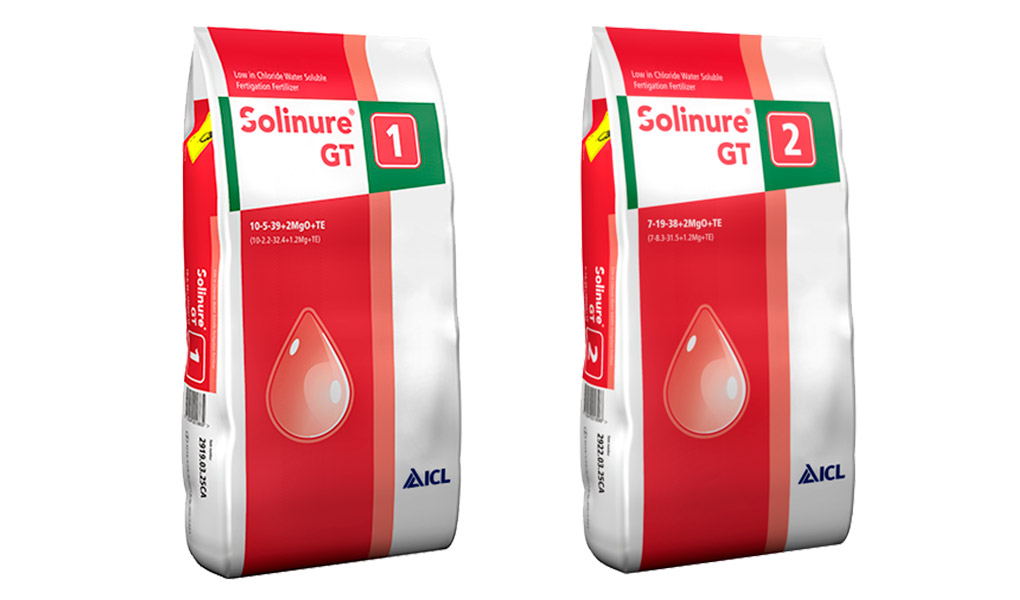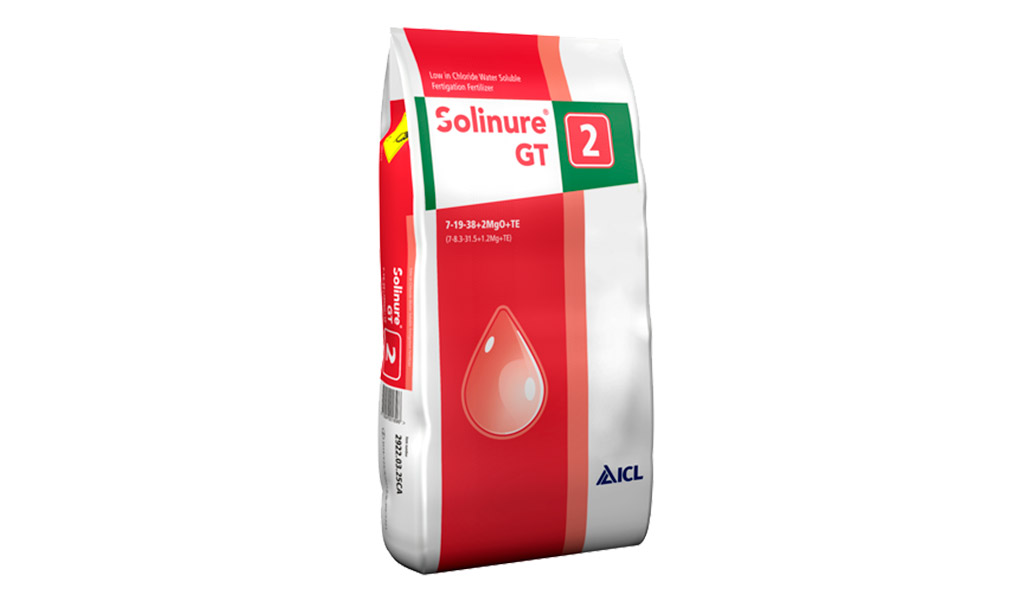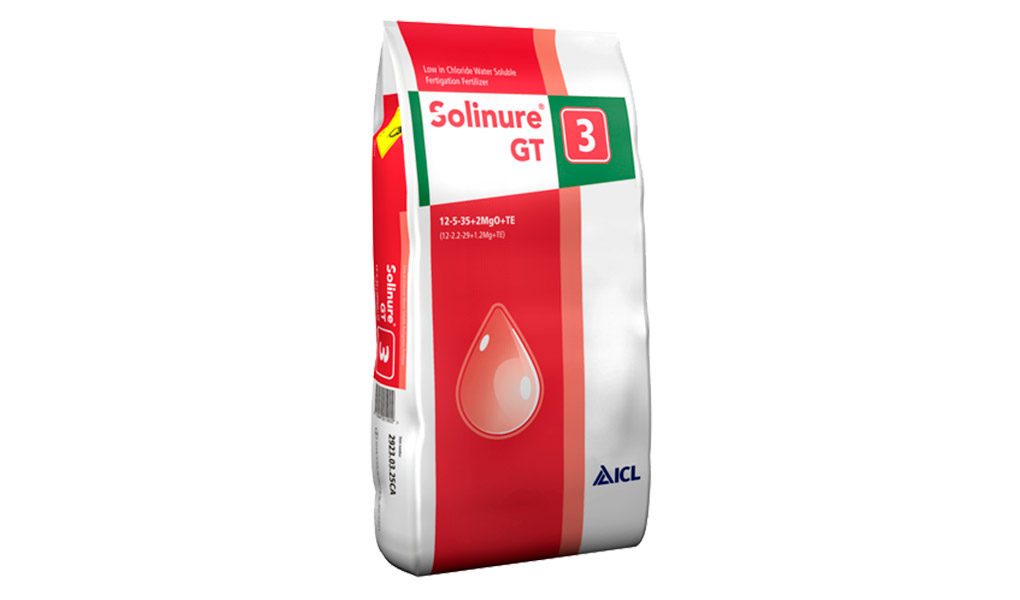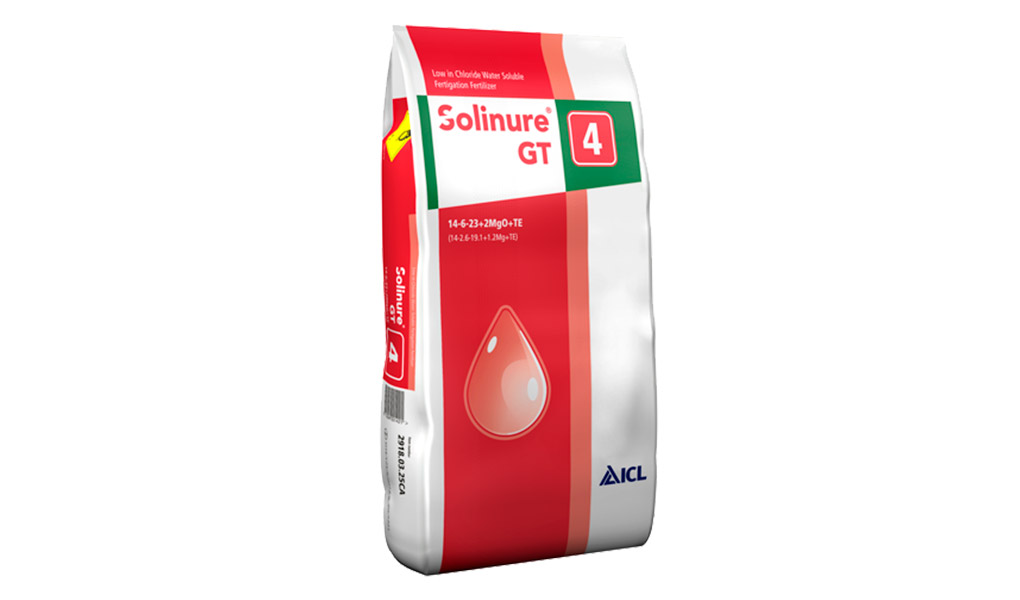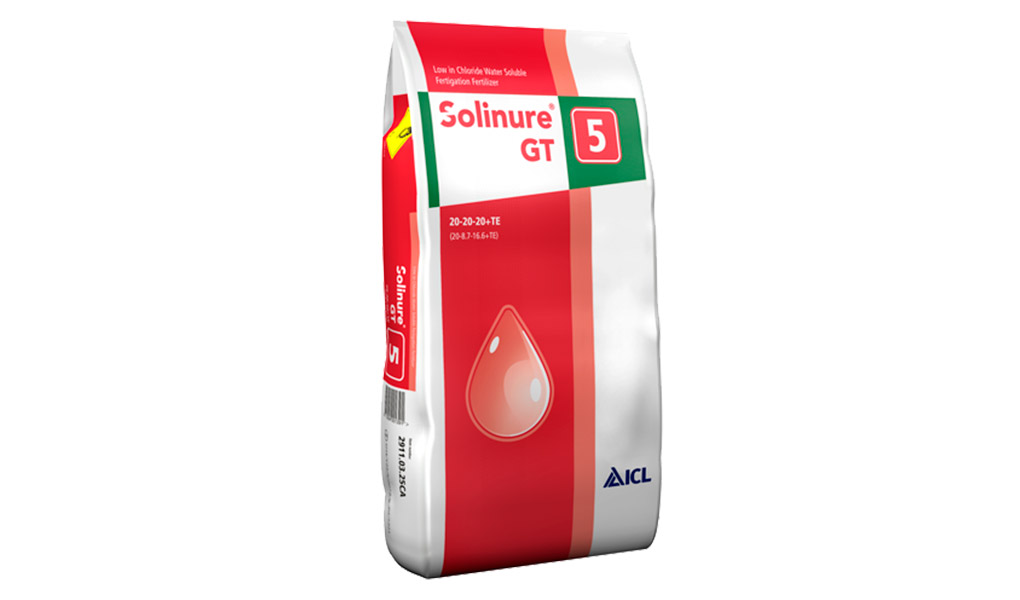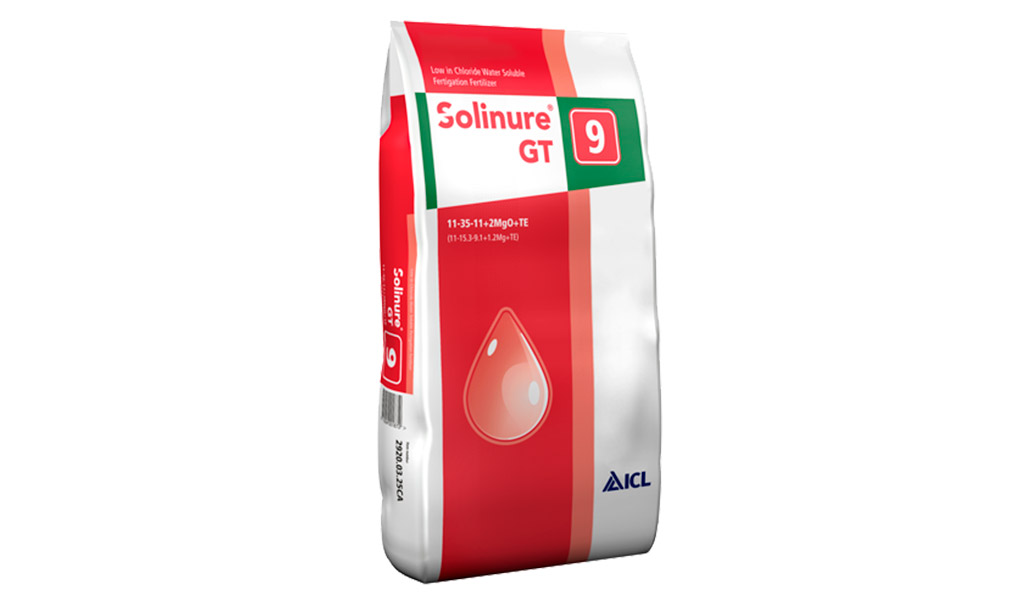 Solinure – fertilizer
Solinure GT products are available in different formulas and are ideal for greenhouse and tunnel applications. They are made of pure, raw materials that provide complete nutrition for the crop.
The Solinure GT formulations are low in urea and meet the plant's basic magnesium nutritional requirements. All the formulations have trace elements that are 100% chelated to ensure excellent plant uptake, even under difficult soil conditions.
The Solinure GT products contain no chlorides and also contain the minimum of urea.
Solinure GT 1 10-5-39+2MgO+TE
Perfect for greenhouses and tunnel systems
Ideal for fruit growing and ripening stages
Great for cool, dark winter months
No chloride, contains no urea
Full trace element package, includes MgO
Solinure GT 2 7-19-38+2MgO+TE
Perfect for greenhouses and tunnel systems
Ideal for fruit growing and ripening stages
Great for cool, dark winter months
No chloride, contains no urea
Full trace element package, includes MgO
Solinure GT 3 12-5-35+2MgO+TE
Perfect for greenhouses and tunnel systems
Ideal for fruit growing and ripening stages
No chloride, contains low amounts of urea
Full trace element package, includes MgO
Solinure GT 4 14-6-23+2MgO+TE
Perfect for greenhouses and tunnel systems
Ideal for fruit growing and ripening stages
No chloride, contains no urea
Full trace element package, includes MgO
Solinure GT 5 20-20-20+TE
Balanced NPK fertilizer
Perfect for greenhouse and tunnel systems
Ideal for growing and ripening stages
Contains no chloride
Full trace element package
Solinure GT 9 11-35-11+2MgO+TE
Perfect for greenhouses and tunnel systems
Ideal for crop starter stages or increasing root development
Contains no chloride and urea
Full trace element package
Other products